One of the things that keeps us from doing art is the cleanup- but with
Kwik Stix 12 pk
from
The Pencil Grip, Inc.
there's no mess to clean! We were given a 12 pack of Kwik Stix to try, along with a
Single Grip
, which we haven't tried yet. What did we do with our Kwik Stix? Well let me show you!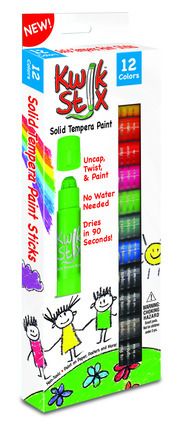 Normally I'm not a big fan of art, so I make sure we get in our hours with camps, classes, and during December. Our coop goes on break and so I use the extra time to fit in lots of art projects, but my kids really love art, so I was happy to give them an unexpected "Art Morning". We listened to some classical music and did two projects, which were both a lot of fun, although neither one was specifically a "tempera" project when I found it. Kwik Stix are fast-drying, so they're paint (Tempera paint, specifically), but they're dry in 90 seconds or less, which means you're not sitting around waiting for paint to dry!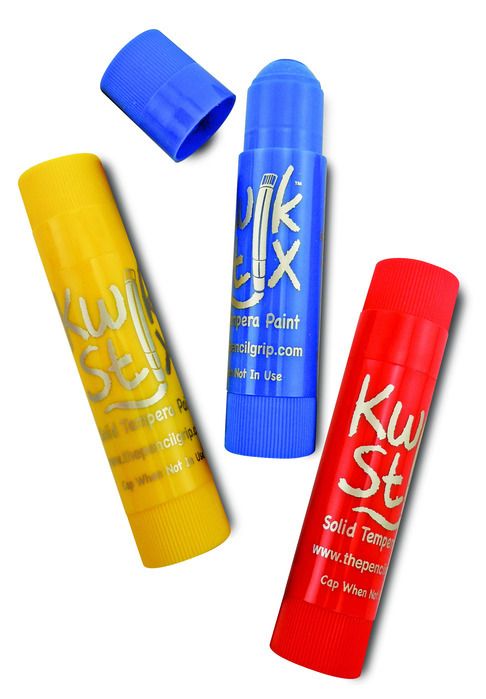 First we did some bubble paintings. We used black paper and the white Kwik Stix to trace around circles we made using different objects in our house.
We really enjoyed making art with our Kwik Stix, and I especially like having the option for the kids to grab them and paint without me having to worry about spills or messes. They really make painting no more difficult or messy than using markers or crayons. These would be a great buy for summer fun, and we hope that you'll try them out, too!